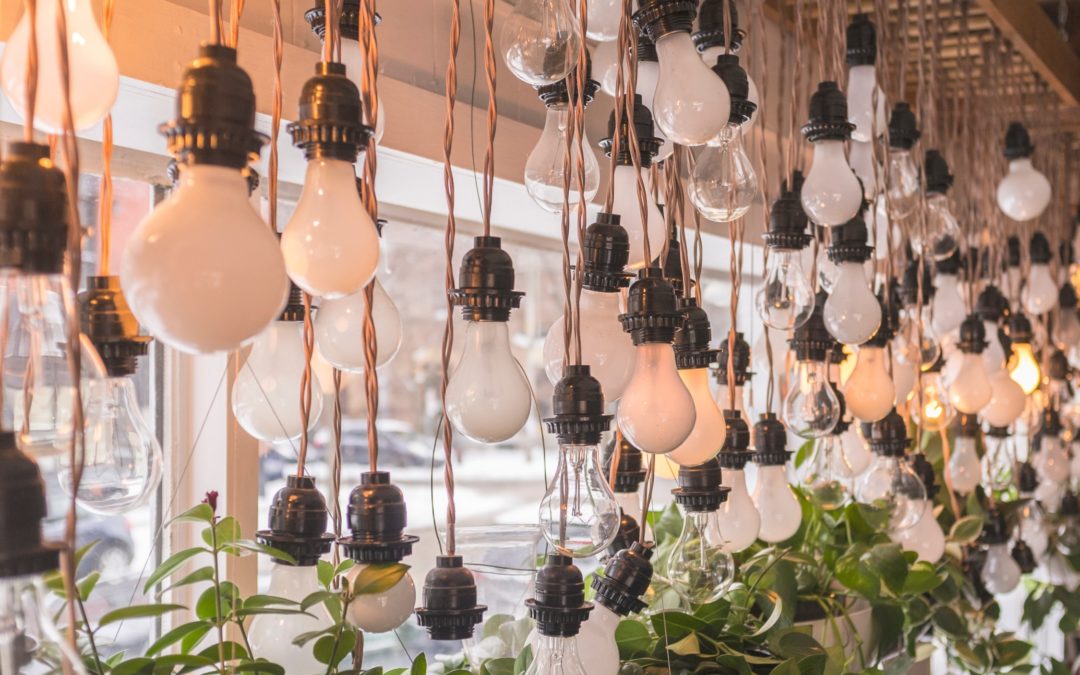 "I don't know how I got into the program. I'm not innovative."
For nearly two years, I've been the Dean of the Intrapreneurship Academy, a program I created in partnership with The Cable Center to help the industry's rising stars learn how to be more effective innovators. Over the course of four cohorts, we've taught nearly 100 people from all over the world (US, India, Honduras, Panama, Columbia…just to name a few) the tools and mindsets of successful intrapreneurs and supported them as they did the hard work of making innovation happen in their companies.
And in every single cohort, a significant number of people pull me aside and say, "I don't know how I got into the program. I'm not innovative."
To which I respond, "The fact that you don't think you are an innovator but someone in your company does means that you are."
Why is this? Why do so many people have a misperception about whether or not they're innovative? Why do people see others as innovative even if they don't see themselves that way? While we're on the subject, what makes someone an "innovator" to begin with?
What is an Innovator?
According to Dictionary.com an Innovator is "a person who introduces new methods, ideas, or products."
That's a perfectly good definition but it also means that when my husband says, "I have an idea, let's install new lighting in my home office," that he is an innovator and I'm just not willing to concede that (plus he usually chooses to sit in the dark so I'm not sure why he needs new lighting).
A better definition is rooted in my preferred definition of "innovation" and would be something like, "A person who does something new or different that creates value." The last two words in that definition are critical because they differentiate invention (something new or different) from innovation (something new and different that create value) and therefore inventors from innovators. And, since I'm not convinced that new lighting will create value, gets me out of having to agree with my husband's claim that his idea was innovative.
How NOT to spot an Innovator
Before we get into how to spot an innovator, I think it's important to dispel a few myths that often lead to people being misidentified as innovators.
They have a "look." For a period of time in the early aughts, if you wore a black turtleneck you were likely to be labeled an "innovator" and, as a result, have everyone stare at you with eager anticipation of your next brilliant world-changing idea. Then the magic uniform became a hoodie and flip-flops, or thick-black rimmed hipster glasses ideally paired with a flannel shirt and ankle-length jeans. Hate to break it to you but, unless you live in the Marvel Universe, clothes do not imbue in their wearers with special super-powers, so don't assume that someone is innovative just because they're wearing the outfit du jour.
They use innovation words all the time. Just because you can say a word doesn't mean you know what it means, let alone that you can act on it. I can say "Python" and "Pandas" and "Numpy" (pronounced num-pie) and maybe even use those words in a sentence but I can't define them for you and I sure as heck can write a program in Python or explain how and why pandas and numpies would be useful in such a program (my husband can, it's what he does in his home office with the supposedly poor lighting). So if someone is always using terms like "disrupt" or "business model" or "lean start-up" or "design thinking," ask them to define those terms AND explain how to put them in practice. If they can't accurately do that, they're not true innovators.
They tell you that they're innovative. One of my favorite quotes is by Margaret Thatcher who said, "Being in power is like being a lady…if you have to tell people you are, you aren't." The same thing is true for Innovators. If someone goes around telling people that they're an innovator or that they're an "ideas person," you can be confident that they are not.
How to Spot an Innovator
Now that we know how to spot pretenders, here's how to spot the real thing:
They ask questions AND they listen to the answers. Lots of people ask questions but Innovators ask questions rooted in curiosity and a selfless desire to make things better. They say things like, "Why are we doing it this way?" and "What if we tried it that way?" and "I know we've always done it this way but what if…?" When you give them an answer, they listen and incorporate the new information into their thinking and their ideas.
They're not afraid to try doing things differently. Maintaining the status quo is safe and no one ever got fired for following the rules. But playing safe and following the rules doesn't move us forward, it keeps us where we are (and maybe even causes us to fall behind). But doing something different involves taking a risk and that can be scary. Innovators are willing to take on that risk because helping others by improving or creating things is more important to them than their own comfort.
They're more interested in Doing than Talking. Let's be honest, it's fun to talk about innovation. It's energizing to be part of a brainstorming session with brightly colored sticky notes flying around. It's exciting to get together a small team to come up with an idea and pitch that idea to a Shark Tank. It's fun to go on field trips to incubators and accelerators. But innovators don't stop there, they don't view those activities as signs of innovation success. They push to prototype and test the best idea from the brainstorming session, they demand dedicated funding and resources to bring their Shark Tank winning idea to life, and they do the hard slow work of applying their field trip lessons to foster a culture of innovation within the organization.
The innovators I teach and work with do all of the 3 things listed above and doing those things come so naturally to them that they don't realize how uncommon, difficult, and important doing these things is. And yes, some of them also wear black turtlenecks or hoodies or hipster glasses (or all three at the same time!) but they don't do wear these things because they're innovators. They wear these things because they're comfortable. And comfort is of the utmost importance when you're doing the hard work of innovation.