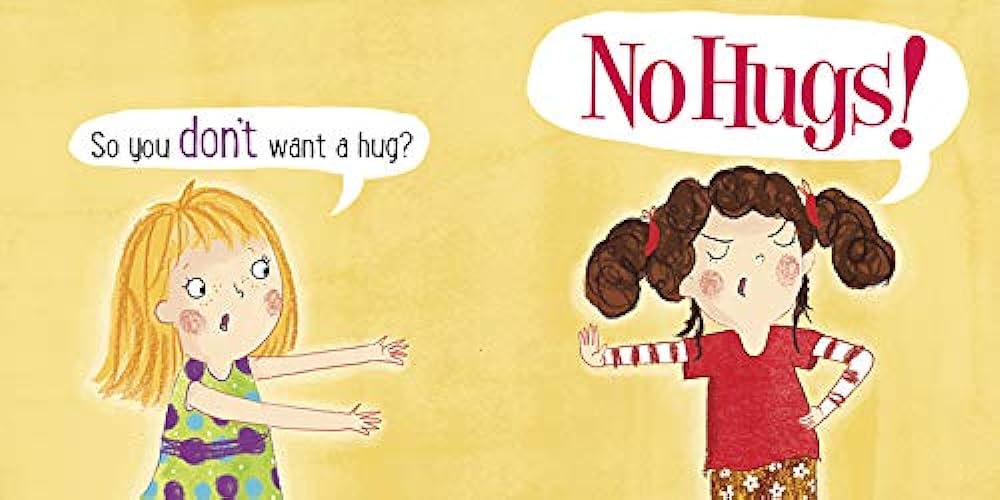 or The No-Cost, No-Hug Secret to Smarter Teams
Welcome to the exciting conclusion of "Everything You Ever Wanted to Know About Psychological Safety but Were Afraid to Ask."
Our generous expert, Alla Weinberg, CEO and Culture designer at Spoke & Wheel, has been patiently leading us beyond and through the buzzy frothiness that we (I) usually associate with Psychological Safety and into the deeply powerful and absolutely essential core elements.
In Part 1, we learned that psychological safety is more neuroscience than psychology (and required to be your smartest self).
In Part 2, we learned the first step to creating safety (and why corporate mandates are antithetical to the goal).
Today, we're going where we need but don't want to go – how to create a psychologically safe environment so everyone can thrive.
---
If Step 1 in creating Psychological Safety is verbalizing your emotions and understanding others' emotions, I'm hoping Step 2 is easier.
Step two is relational intelligence.
There are three intelligences: emotional, relational, and systems
Relational intelligence is about understanding how to connect with different people, being aware when disconnection happens, and then acknowledging and repairing it. That last part is the most important because, without repair, there's no safety.
Are you saying that saying, "I'm sorry" is essential to building psychological safety? Because I would much rather ignore the issues and move on. Or, better yet, pretend it never happened.
Nice try. But you know as well as I do that people are messy, and when we come together, there's tension and conflict, and someone will get hurt or make mistakes. It's normal. It's okay as long as you know how to recover, repair, and heal.
The issue isn't the conflict but how we handle it and whether we can repair it. I have a diagram of a relationship, which is a circle of connection, disconnection, and repair. We go around this circle just like breathing is inhaling and exhaling. Relating, connecting, disconnecting, and repairing is what a relationship is.
OK, step 2 is relational intelligence which requires repairing relationships, so how do I do that? Bonus points if I don't have to admit to being wrong.
Not only do you have to admit that, but you also need to take responsibility for your impact, not just your intentions. Intentions are great, but without action, they don't mean much.
When apologizing, we tend to try to explain ourselves. For example, we say, "I didn't say anything in that meeting, and I'm sorry, but that wasn't my intention, and I wanted to, but I had my own issue." Instead, we should say, "I didn't say anything in that meeting, and I'm sorry."
When you apologize, don't say "but." To repair a relationship, you must take responsibility for your actions and their impact. Saying "but" negates all of that.
(head now on the desk because this is a lot to take in): I'm afraid to ask what Step 3 is, but I will practice verbalizing my feelings and ask anyway. What's Step 3?
You're doing great. This is a lot, and it's ok that you feel overwhelmed.
Step 3 is systems intelligence, which focuses on the relationships within an organization that gives rise to its culture. Systems thinking is about understanding how structures, policies, processes, and relationships interact to create a greater whole,
Systems thinking! We're getting back to left-brained stuff now. I'm feeling better.
Yes, and since connection is core to psychological safety, systems thinking tells us that we must fundamentally rethink how people work together by centering connection.
How do we do that?
We must reinvent, innovate, and rethink how we work together.
Lack of safety leads to power struggles, walls, and departmental rivalries, creating divisions and "othering."
Hierarchy doesn't align with connection, but shared leadership does. Hierarchy erodes trust because you need manager approvals, beg for budgets, or are told to prove your worth to get a seat at the table.
Silos are another problem because they lead to turf wars and people making decisions to protect themselves or their team rather than do what's best for the greater good.
Look, I love challenging the status quo, but you're suggesting that we burn it all to the ground and start over.
(Laughing) I don't lead with that. When I work with organizations, I start with meetings.
Most meetings focus on work topics like status, decisions, and updates. But where are the meetings where we discuss emotions, share personal stories, and express hurt feelings? Everything shifts when we center connection.
Isn't that called therapy?
Organizations value information, right? Emotions are information.
Emotions reside in our bodies, but in many organizations, the focus is on the intellect. It's as if the head is the only important part, and the body is merely a vessel to transport the head from meeting to meeting.
And that brings us full circle to why psychological safety is mostly neuroscience. Our body houses our nervous system, where we feel safety or the lack thereof. So, when people talk about bringing their whole selves to work, I mean our entire body, not just the intellect. Our bodies contain wisdom and information that we often overlook and undervalue, yet this is where the crucial information resides to create psychological safety.
We don't think of emotions as information. We think of them as signs of weakness, and you can't be weak and successful.
It's a lot of fear because how we've worked for the last 50 years gave us an illusion of certainty. Acknowledging that there is no certainty and that we're in entirely uncharted territory is scary, and there's a fear that everything will fall apart. We think the business won't survive if we do it the other way.
I respect that fear. It's okay to be afraid. But if we acknowledge that all of this comes from fear, we will be open to new ideas or thoughts. For organizations that want to innovate, they must change how they work. You can't keep doing the same thing and expect different results. You need to innovate your approach to work.
Thank you so much for all of this. You've shared so much. Some of it was hard to hear, but I think that's also a sign that it's important to hear. Any last words of advice?
Give yourself and others permission to be human beings again. Not robots or cogs, not human resources, but to be human beings. That includes our bodies, our emotions, our messiness, and our relationships with each other.
---
If you would like to learn more about Alla and her work, please visit her firm's website, www.spokeandwheel.co, and definitely download a FREE digital copy of her book, A Culture of Safety: Building a Work Environment Where People Can Think, Collaborate, and Innovate