I work with innovators to
go beyond innovation theory & theater
to create change & realize tangible business results
Robyn M. Bolton, Founder & Chief Navigator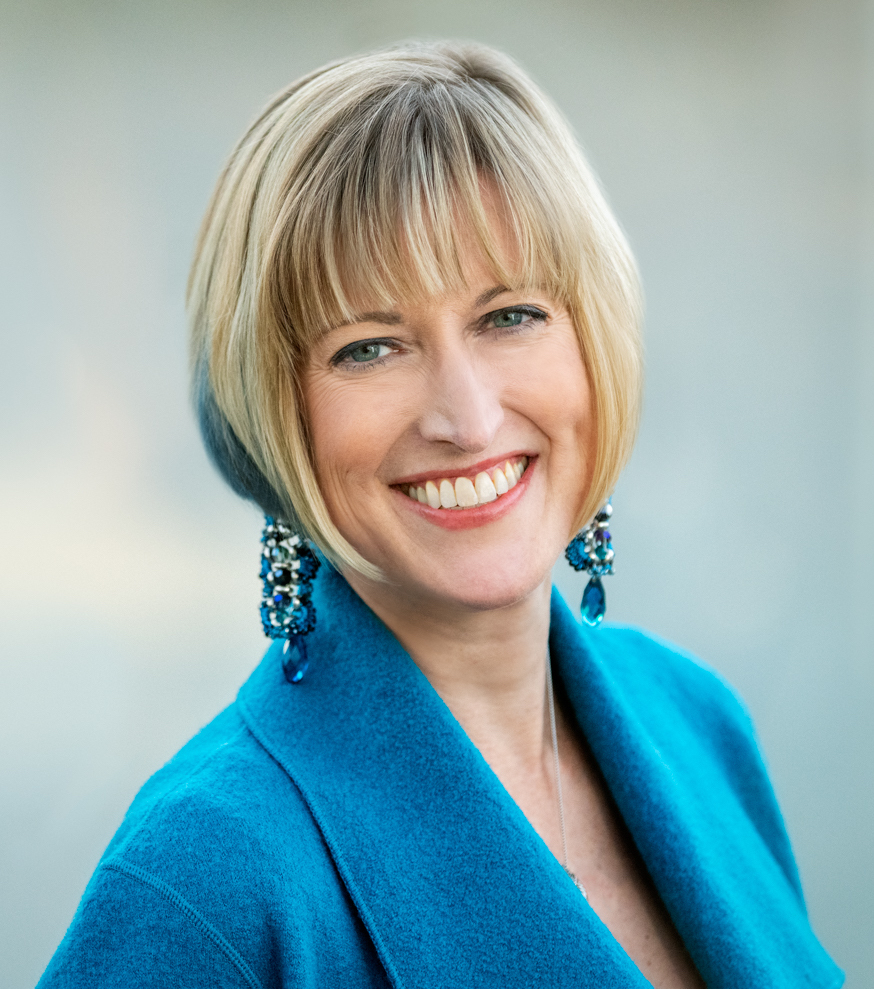 Hi, I'm Robyn and I have spent my entire career amongst Innovators – the brilliant, brave, strong, and relentlessly optimistic people who try to make innovation happen in big organizations.
I love a good story but I also love it when people get to the point.  If you want the facts and bullet points, head over to my LinkedIn page.  If you want the story, read on!
My mile zero
I started my career as an (accidental) Innovator when I joined Procter & Gamble as an Assistant Brand Manager on the DD-1/M2000 team.  A year later, DD-1 was introduced to the world as Swiffer.  A year after that, M2000 debuted as Swiffer WetJet.
Launching the Swiffer brand and its first two products wasn't easy.  In fact, some days I felt like I was throwing myself against a brick wall.  But the struggles made the successes more awesome than I could have imagined and proved how fun it is to do the impossible.
"You can't do that. It doesn't follow our process."
"Too late. I already did it."
That conversation happened two years into my tenure at P&G.  Yes, intentionally going outside of very well-documented processes probably seemed unwise to my colleagues, but it never occurred to me to follow a process that could have a negative impact on the business.
Like most Innovators, I cared more about the business and doing what seemed right than doing something simply because "that's the way we've always done it."
That's why I took a risk that nearly got me fired.  And that's why I'd do it again.
"Intrapreneur.
Are you sure that's not just 'entrepreneur' misspelled?"
As much fun as it was to break processes and build businesses (and it was), I felt like there had to be a better way to innovate within a big organization.  A way that didn't require people to constantly put their jobs on the line.
From Cincinnati (Swiffer) to Arkansas (WalMart) to Boston (Harvard Business School, Boston Consulting Group) to Copenhagen (BCG) and back to Boston, I looked for evidence of corporate innovation.  I found some examples, but not many.  Most of the evidence I found of innovation was in start-ups, labs, and the R&D departments of tech companies.
But I wasn't the only one searching.  In companies, consulting firms, and universities, others were searching for signs of innovation within corporations, developing theories about what worked and what didn't, and experimenting with frameworks and tools.
The field of Intrapreneurship was being born and Intrapreneurs – innovators working within an existing organization to deeply understand problems, creatively solve them, and generate real business results – were finally being valued.
In 2008, I joined the firm founded by Clayton Christensen, father of the theory of Disruptive Innovation.  I spent nine years (four as a Partner) working alongside Intrapreneurs and organizational leaders, defining why innovation was important ("growth strategy" in corporate-speak), identifying opportunities for new businesses, designing and testing those new ideas, and sharing lessons and advice in Harvard Business Review Online, Fast Company, Bloomberg BusinessWeek, The New York Times, and NPR's Marketplace.  It was brilliant work with brilliant people.
"I'm not an entrepreneur."
"Sometimes you just need to trust your gut and follow it."
In 2017, Innosight was acquired, and I could no longer ignore my desire to try something new, what a friend called "following your Sacred Inner F-It."  I left the firm with the intention of taking a one-year sabbatical to travel, read, write, and explore anything that interested me.
It lasted only a few months.
By the summer of 2017, I was busy helping friends with their business challenges and creating an Intrapreneurship Academy for the cable industry.
In early 2018, MileZero officially launched with a mission to help Intrapreneurs move beyond innovation theory and theater, to make innovation happen, and to deliver real business impact and results.
We all know how to talk the talk.
Let's start walking the walk.
Ten years ago, Intrapreneurs struggled to gain traction because they lacked proven processes and tools.  Now we have Design Thinking, Lean Start-up, Jobs to be Done, and hundreds of other tools, books, and articles available to help with the nuts and bolts of innovation. 
Today, the challenge is no longer process.  It is people.  People who think that innovation is cheap and easy and should yield instant results and organizations with cultures, metrics, and incentive systems that are designed to reduce risk and deliver short-term results. 
But you already know all this.
That's why, at MileZero, I work with Intrapreneurs like you to diagnose the process and people roadblocks you face, to find a way around the roadblocks (or a way to work with them) so that you can make rapid and tangible progress, and experience the thrill and the rush of doing the impossible – making innovation happen in a big organization.