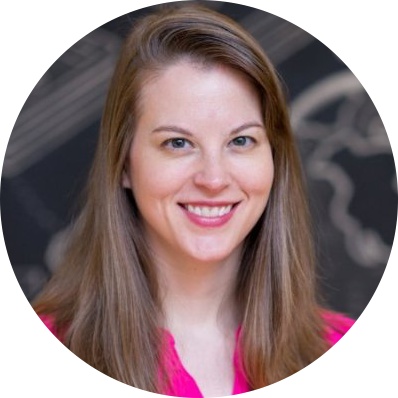 Charlotte Weiskittel
Group Product Manager
Teachers Pay Teachers
From Drowning in Data to Designing a Delightful Customer Experience through Deep Actionable Insights
Working collaboratively with Robyn was an invaluable experience for our Discovery product team. We now have a much richer understanding of our teacher users, ideas we can act on, and new and repeatable approaches and tools to scale what we learned working alongside Robyn.

Teachers Pay Teachers is a marketplace for educators to find the resources they need to teach at their best. Our platform has been used by over 5M teachers in the last year and collectively our teacher users have downloaded 1B resources. With that volume of activity, we have a lot of data that we use to learn about behavior on our marketplace, but before working with Robyn, we didn't really understand the functional and emotional jobs-to-be-done of our teacher users. We wanted to understand their mindsets when discovering, evaluating, and using educational resources they find online.

Robyn led thoughtful and thorough calls with our educators, and we discovered her superpower: synthesizing learnings from many hours of conversations into smart and actionable documentation. The ideation session she facilitated introduced us to new ideation tools that led to a more engaging and productive process for our cross-functional team.

To anyone thinking of working with Robyn, we would definitely say, "Do it!"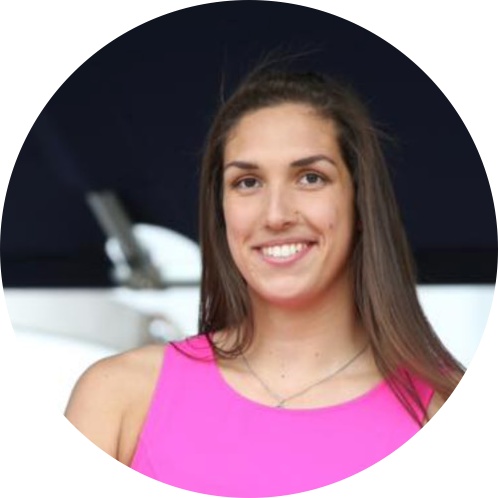 Courtney Bartholomew
Formerly:
Customer Insights at Lovepop
Now:
UX Researcher at Cogito Group
From Knowing What People Buy to Knowing Why They Buy
We are interacting with our customers on a deeper level than we imagined because of our work with Robyn.

We began working with her because we wanted to better understand our best customers.  We achieved all this and so much more!  By watching Robyn conduct interviews, listening to the language she uses, and practicing new skills alongside her, we built our understanding and skills and are regularly doing our own Jobs to be Done research.

Robyn brought energy and passion to our work together but what sets her apart is that she genuinely cares about her clients AND their customers.

I wish we could work together on a daily basis!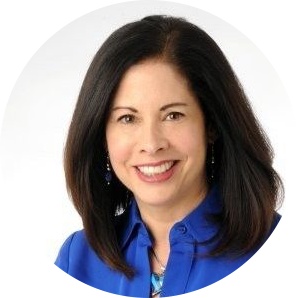 Janice Silver
Vice President of Programs & Marketing
The Cable Center
From Idea to Revenue-generating Innovation Training for an Industry
What we've accomplished with Robyn is amazing.  In less than a year, we created and ran (multiple times!) a program that is developing a prestigious reputation and traction with rising leaders in the cable industry.

In the beginning, we knew that industry leaders were searching for ways to retain their highest potential employees, and that innovation, specifically Intrapreneurship, could be key to achieving that goal.  As a result, we wanted to create a program that taught Intrapreneurship, but we really didn't know how to teach it.

We feel so lucky that we found Robyn.  Not only did she understand the fundamentals of Intrapreneurship and that it was a process you could teach, but she was also able to understand what we were hoping to accomplish for the cable industry, and to work quickly to go from idea to an actual pilot class in a matter of months!

Honestly, this is the best working relationship I've ever had with a consultant.  Our work together is extremely collaborative, there's no ego involved.  She listens to what we're trying to do, comes up with creative solutions, whips something together, and then we go back and forth until we have a really excellent product.  We'll even discuss and make changes in real time during a class, making the program experience better each time.  It's truly fun to work with her!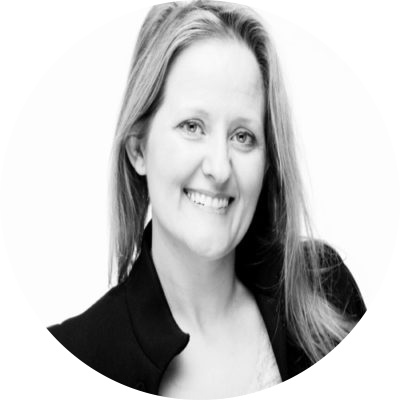 Agata Ramallo Garcia
Formerly
GM, SB&I Global Sustainability Center of Excellence

Now
Sr Director Global Sourcing & Manufacturing Operations COE
From Innovating in a Vacuum to Driving an Innovation Engine
The work Robyn did was instrumental in creating a broader understanding of how we wanted to manage disruptive types of innovation and allowed us to implement key capabilities to do so.

We began working with Robyn (when she was a Partner at Innosight) to help us define innovation management best practices, governance and an overall innovation processes.

 


As we worked together, she was very proactive in identifying opportunities, developing the framework and tools we needed to establish the foundation, and engaging the right stakeholders to help move the initiative forward.  I also discovered her deep knowledge of innovation across industries, both in established companies and the start-up world.

 I'd recommend Robyn to any organization with innovation needs.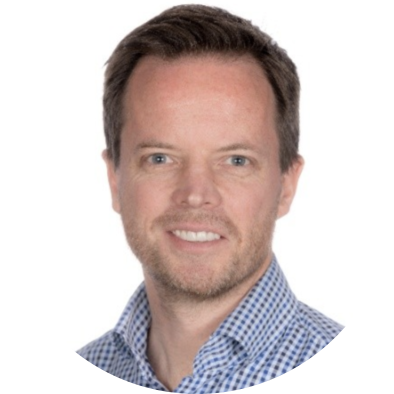 Jeremy Lloyd
Formerly:
Senior Director at Medtronic
Now:
Senior Director, Strategy & Insights at Johnson & Johnson
From Clinical Communication to Meaningful Connections with Patients and Employees
There was no script for the work – creating a customer value proposition from scratch that accurately captured the true needs of the customer versus what they "should" want.

From the start, I trusted Robyn's experience and practical wisdom, but as we figured things out day by day, I developed an appreciation for her responsiveness, partnership, collaboration, and sense of humor when things turned out a little differently than expected!  She kept us focused on the practical elements of our service and plan and helped us understand how these elements aligned with the real needs of our customers.

 

Ultimately, we not only delivered a relevant and meaningful service marketing campaign that resonated with patients and inspired employees, we set the company's foundation for communicating with patients and consumers about something more than just our products.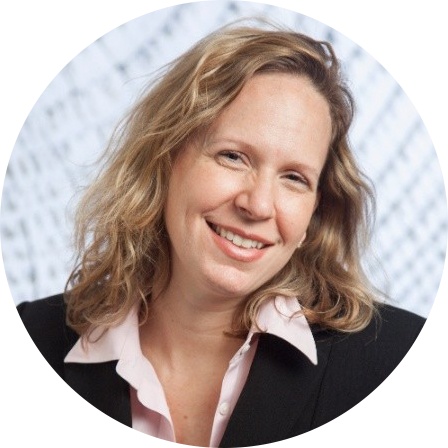 Lucia Brower
Formerly:
VP Store Format and Innovation at Ahold USA
Now:
Chief of Staff at Takeoff Technologies
From Traditional Grocery Stores t

o Urban Stores and Local Food Halls
Our objective was to find new market opportunities by identifying underserved or unidentified customer segments.

Robyn was truly the deciding factor in our choice because we knew that it was critical for our organization, a traditional grocery retailer seeking to add value through innovation that fit our DNA, to work with someone who would challenge our thinking and paradigms and understand our context and limitations in a very balanced way. We were confident that she was super well equipped to give us the insights and experience we needed.

Through our work together, we saw our customers and how they shop for groceries in a new and richer way than we ever had before, despite tons and tons of market research. These insights enabled us to think differently about how we could serve our customers, informed our approach to small format stores, and inspired a "food hall" pilot in a Boston-area store.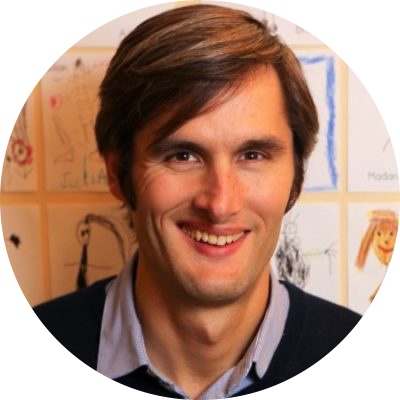 Charles Best
CEO and Founder
Donors Choose.org
From One-Size-Fits-All t

o Personalized Donor Engagement
Overall

The in-depth ethnographic research Robyn and her team did for us was groundbreaking and made a lasting impact on our business!

The personas they identified really surprised us and had an immediate impact on how we approach engagement with our donors.

Years later, we continue to teach new DonorsChoose.org members about each persona's motivations and to use these personas to inform how we engage donors.

The work

Robyn and her team did an in-depth ethnographic study of our citizen donors, speaking with them in their homes in Indianapolis and New York City.

They identified eight donor personas and then led every department in our organization through a session in which Robyn taught us about each persona and guided us as we translated donors' true motivations into new ways to engage them.

The results

Our work together changed how we engage with our citizen donors:

We ask every donor to leave a message for the teachers and students to explain why they gave to a specific project because we know that a majority of our donors enjoy sharing their motivations and teachers and students love to understand the donor's intentions
We introduce selected donors to each other, encouraging them to share why they support classroom projects because we learned that one persona wanted to spend more time interacting with our organization
We added educational information about our model to check-out because we learned that donors who came to our site simply to support their friends' classroom project didn't fully understand our organization's strong teacher-focus

The experience

Robyn and her team took the time to really understand our organization, our mission, and our community members.  We felt like they had been working with us for years, instead of a few months.  And they made such a lasting impact on our business!